YOUR MONTHLY BATH BOMB SUBSCRIPTION
FROM ONLY £9.99 & (+2.99 SHIPPING) - 5
ITEMS - CRUELTY FREE
YOUR BATH SUBSCRIPTION BOX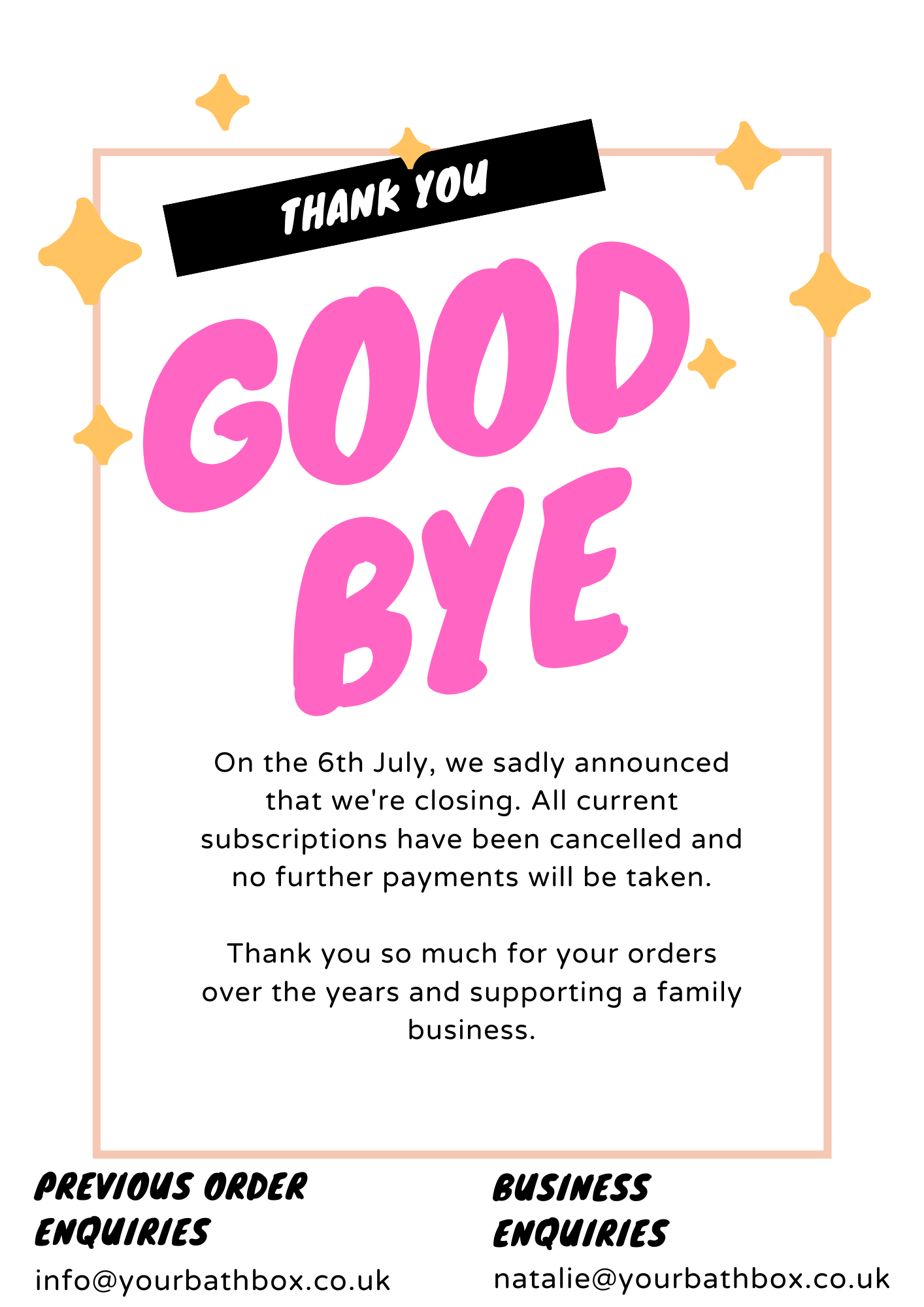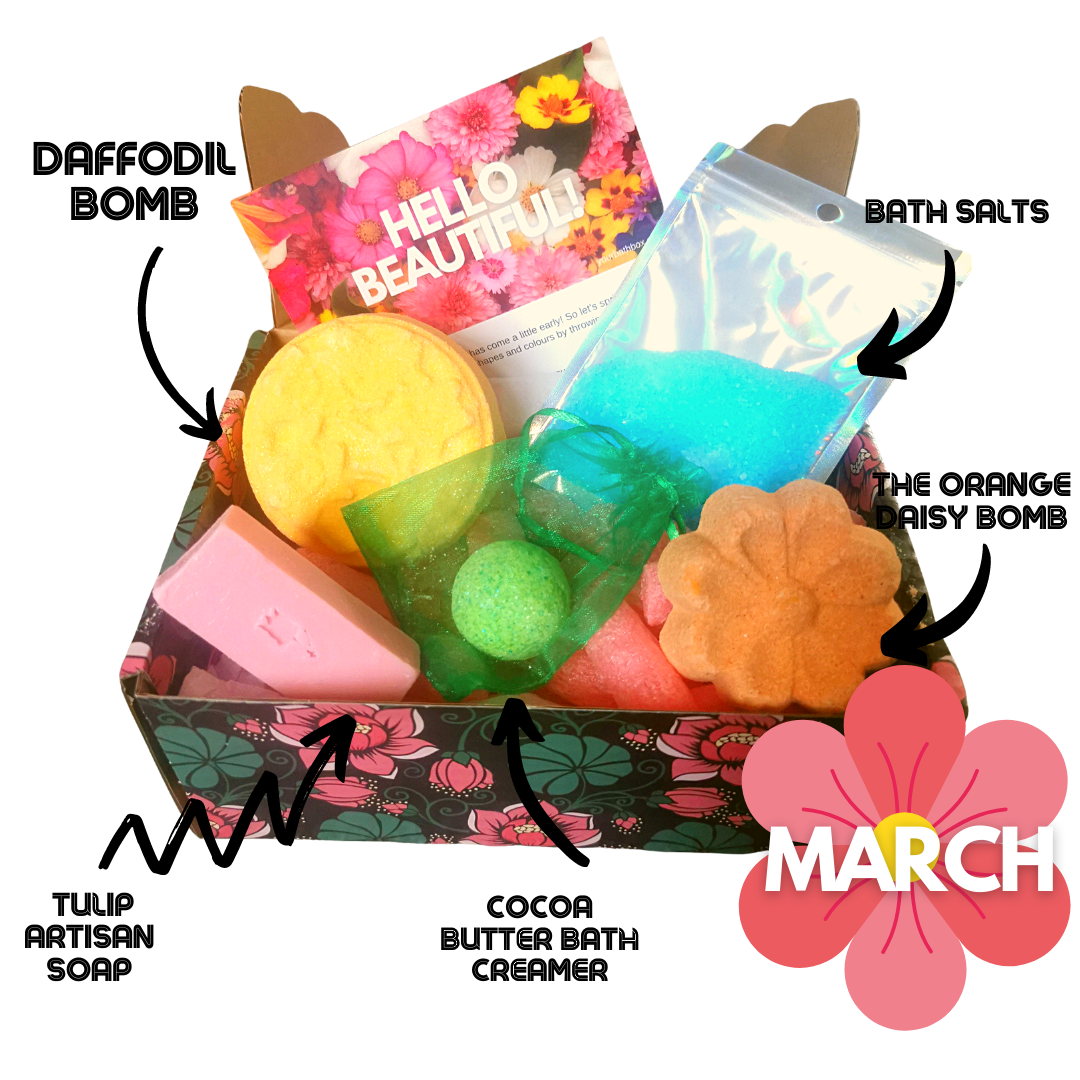 WHEN WILL MY BOX BE SHIPPED?
WE SHIP ALL ONE TIME ORDERS AND SUBSCRIPTIONS BOXES TOGETHER BETWEEN THE 15TH - 25TH OF EACH MONTH.
ORDERED AFTER THE 15TH? DISPATCH WILL BE THE FOLLOWING MONTH!
ARE YOUR PRODUCTS CRUELTY FREE ?
OF COURSE! THEY ARE ONLY TESTED ON HUMANS!
WHERE ARE YOUR PRODUCTS MADE
HAND MADE BY OUR AMAZING SUPPLIER IN THE UK
HOW FRESH ARE YOUR PRODUCTS
OUR PRODUCTS ARE MADE FRESH EVERY MONTH!
CAN I GIFT A SUBSCRIPTION?
OF COURSE - POP THE SUBSCRIPTION IN YOUR BASKET.
SELECT GIFT
SELECT START AND END DATE
ENTER THEIR ADDRESS IN SHIPPING ADDRESS!
PLEASE EMAIL INFO@YOURBATHBOX.CO.UK
YOU CAN CANCEL AT ANY TIME!
LOGIN TO YOUR ACCOUNT
CLICK ON MANAGE YOUR SUBSCRIPTION
SCROLL DOWN TO THE BOTTOM AND CLICK ON SUBSCRIPTION SETTINGS
CLICK ON CANCEL!
KEEP ME IN THE LOOP WITH THE SCOOP!
By Inputting your details below you agree to your email being stored and used to receive brand updates and product news